Cabela's is widely known to be a one-stop shop for outdoor activity accessories such as fishing, hunting, and camping supplies. Dog owners who love to take their dog shopping wonder, "Are dogs allowed in Cabela's?" The answer to this question isn't as easy as one would hope.
Dogs are allowed within the walls of Cabela's. However, their policy bends to the will and outlines given on a state-by-state basis. Some states don't interfere with in-store dog policies while other states will, causing Cabela's to modify their policy to suit the state.
It should be said, that service dogs are allowed in-store in every state within the US. People who rely on these dogs are protected as their dogs are often compensating for their disabilities, assisting them to function as normally as possible.
RELATED ARTICLES:
Service Dog vs Therapy Dogs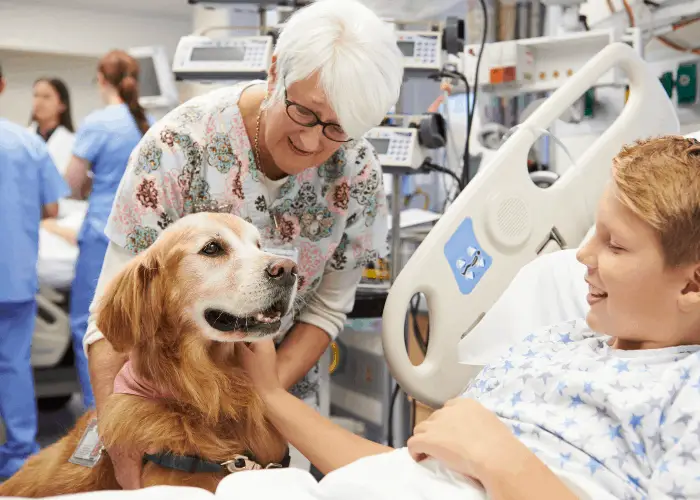 In many countries around the world, service dogs are allowed to go places where other dogs can't. To remove the possibility of people falsely guising their pet as a service dog, certificates are given to owners upon the purchase of a service dog, ensuring the owner of its training and purpose.
In places where either the state, country, or general in-store policy disallows pets from the premises, certificates are requested to allow a pass to service dogs. Dogs who have these certificates are strictly trained to perform specific tasks, which assists one who can't function normally in that area.
Therapy dogs do not require any form of certification, nor are they trained any more strictly than anyone else's pet- though they are selected because of their sweet, loving, and friendly nature. All that aside, they are not viewed through the same lens as a service dog and do not get the pass into places where other dogs aren't allowed to go.
In short- Therapy dogs don't get to go into stores that have a "no dogs but service dogs" policy. Not only does this apply from state to state, but is a common theme from country to country.
What Cabela's Stores Allow Dogs and Pets Inside?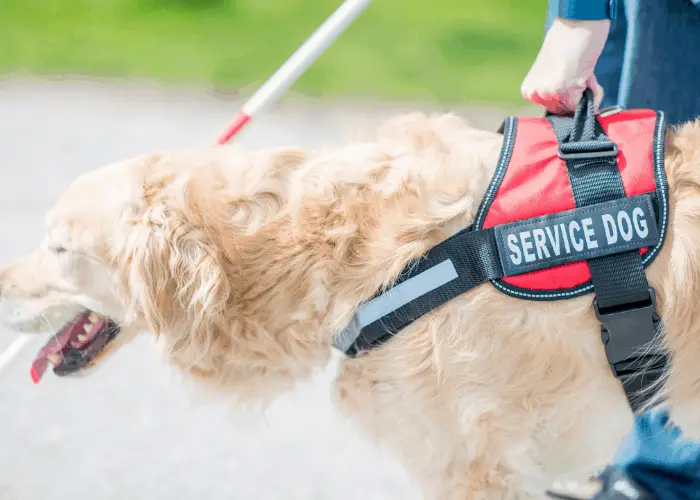 Since the Bass Pro Shops and Cabela's merge, there are 169 retail stores scattered about Canada and the United States (at least at the time of writing this article). These are all over the place in the United States, with only about a dozen or so locations in Canada.
Across the continent, Cabela's is well known to be a dog-friendly environment. However, despite their policies, managers have on occasion taken it upon themselves to turn folks around who enter with their leashed dogs.
We are Pet Friendly
Don't want to leave your four legged friends at home? Cabela's is pet friendly, come shop with your best companion. Our outfitters love meeting new friends.
Perhaps they're unaware of the policy and err on the side of caution, or maybe on behalf of employees who have severe allergic reactions. The "why" is unclear in these circumstances, so it wouldn't hurt to make a phone call to make sure you'll be all set to stroll in with your dog.
Regardless of the reason, managers of such a robust chain have the privilege to modify certain policies as they see fit. If a manager of a specific branch decides to change the dog policy for a particular store, there's little to no recourse a frustrated customer can take.
As is stated above, there are a whole lot of these stores, so we're going to have a gander at a few popular locations.
Is Minnesota Cabela's Dog-Friendly?
Yes, Minnesota has no statewide issues allowing dogs into stores that aren't affected by FDA standards. You're safe to shop with your dog along for the walk.
Is Edmonton Cabela's Dog-Friendly?
No, the branch that resides in Edmonton Alberta Canada is not dog-friendly. Their store allows for service dogs only.
Is Oregon Cabela's Dog-Friendly?
Yes, Oregon Cabela's is extremely dog-friendly. This shouldn't be a surprise as Oregon has been voted to be the Most dog-friendly state in all of the United States!
Is Colorado Cabela's Dog-Friendly?
No, the Colorado Cabela's is not dog friendly. This is the circumstance of a statewide health code that regulates dogs' in-store presence to service dogs only.
Is Wisconsin Cabela's Dog-Friendly?
Yes, this branch is safe for you to bring your dog. The Wisconsin branch of Cabela's boasts about their being pet-friendly on their website and isn't hampered by state regulations like other branches in different states.
Is Michigan Cabela's Dog-Friendly?
Yes, the Michigan branch is also Pet-friendly. They do however note that the dogs must be leashed (which is the norm anyhow and is only common sense in my opinion).
Is the Calgary Alberta Cabela's Dog Friendly?
As far as the store is concerned, yes, the Calgary, Canada branch is dog-friendly. As far as consumers are concerned, there have been issues in the past of people being kicked out of the store with their leashed pets.
Are Canadian Cabela's Dog-Friendly as a Whole?
In my research for material in this category, some circumstances where a Cabela's offers pet-friendliness, there's always someone claiming that it's false, as they wound up being turned around. A majority of these occasions happened in Canadian branches.
Now, could they be the ramblings of disgruntled customers that weren't managing their pets correctly? It's possible. There's no way to iron out reasoning without any clear definition of the goings-on.
The policy may have changed in some branches without having updated their online or promotional presence. There isn't a good way to judge unless you're living in the area and frequent these stores with your dog.
Final Thoughts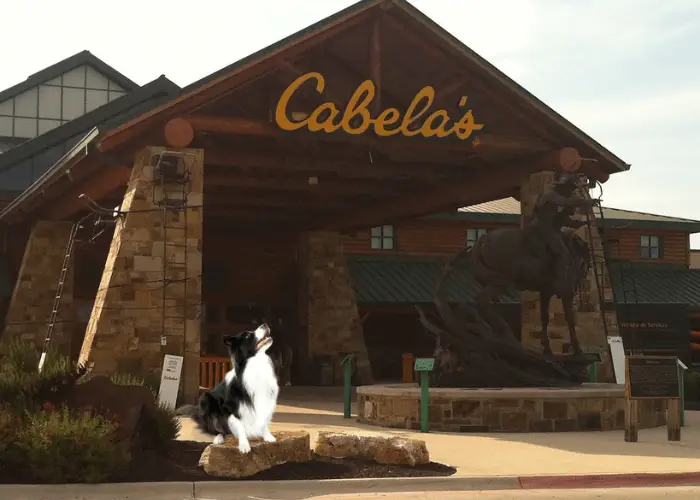 When you know your dog is well behaved, and enjoy showing your four-legged friend off to the world, it's a great feeling to be able to stroll into a shop such as Cabela's which does boast to be super dog-friendly. However, the frustrations that can arise when management or other employees turn you around at the door because of your dog can be as annoying as the day is long.
As we can see through the handful of locations above, never assume anything despite any boasts, reputations, or claims made. Take the minute or two required to make a phone call.
Calling ahead can save you all kinds of aggravation, time, and fuel (if you're driving to get there). When it comes to taking our pets into stores, common sense needs to rule the day rather than making assumptions.