From the time I was a little child, I always asked myself: Is the American Bully a good family dog?
Unfortunately, my whole life I was also told that American Bullies are "not to be trusted" and "don't make good pets" –
But wow am I glad I never listened to the people who told me that, and I wish they could meet my best friend now – perhaps their opinions would change.
Regardless of what the research had shown, the truth is that I probably would have got an American Bully anyway, because I always felt some deep connection with them.
But still, I did my research before I invested my life into a new pet
And research showed exactly what I expected it to- because they are often classified as "pit bulls".
American Bullies get a bad rep, a rumor, a horrible misconstrued lie about one of the most gentle and loyal dog breeds in the world.
So in terms of the original question, you probably already know my answer, but today we'll discuss the question in more detail –
Watch the video or (Continue Reading)
Is the American Bully a good family dog?
An American Bully is a great family dog. American Bullies are devoted, loyal, and eager to please their owners.
I've told you quite a bit about the American Bully breed, but don't just take my word for it. Here's what the clubs and associations have to say:
According to the United Canine Association, the American Bully "is celebrated for its exceptional loyalty and devotion to its family members".
The Association also states that the personality of the American bully is "stable, dedicated, and confident", making it the perfect family pet.
The American Bully Kennel Club defines the American Bully as "a companion breed that exhibits confidence, a zest for life, and  an exuberant willingness to please and bond with their family."
They describe the breed as excellent with children, and friendly even with strangers.
Their eagerness to please also means that they are easy to train.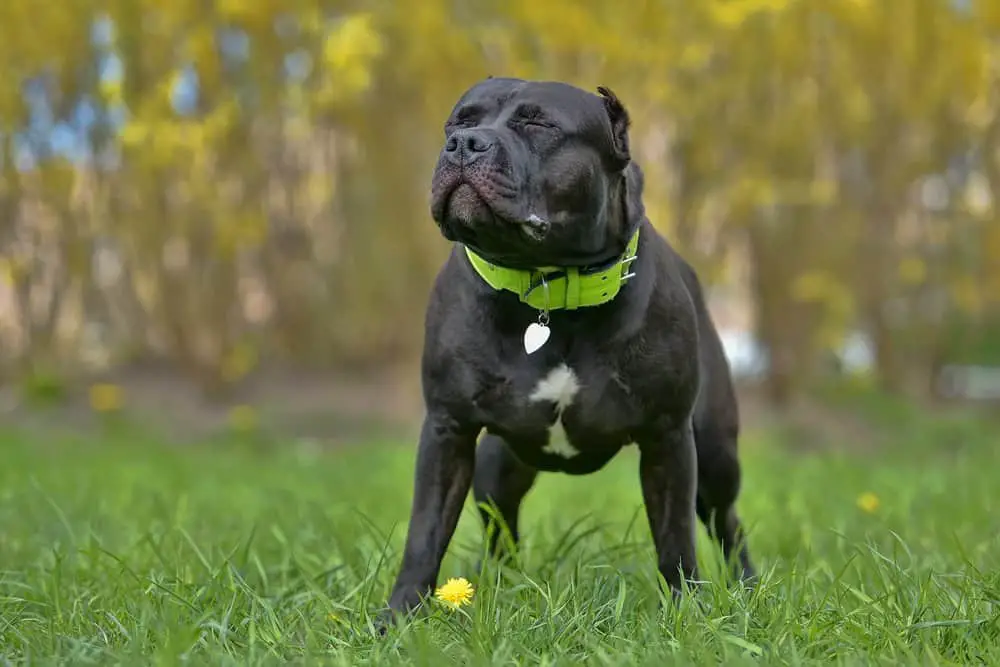 Despite their bad reputation and fierce appearance, the American Bully is actually extremely affectionate and loving pet.
American bullies require little to no grooming but do need lots of exercises.
As such, they make the perfect pet for an active family, or for a family with children who love to play.
So if American bullies are such great dogs, why do they get such a bad reputation? Are they really known to attack people?
What is their actual temperament like, and how do they react to other pets?
These are all questions that you should know the answers to before you decide whether or not an American Bully is the right choice for you.
So without further ado, let's answer some of your questions about the American Bully.
Why Does The American Bully Get Such A Bad Reputation?
There are a few different reasons that the American Bully gets a bad name. Firstly, it is often confused with the Pit Bull.
While there are many differences between the American Bully and Pit Bull breeds, they do have a similarly strong and muscular build, which can often cause the two to become confused with one another.
And unfortunately, the Pit Bull does not have a good name.
Pit Bulls are also gentle giants when appropriately raised. Many people see the breed as aggressive and dangerous – so much so that some cities and towns even ban them as pets.
Again, people who think that Pit Bulls are cruel and aggressive are wildly misinformed.
Either way, it's important to understand that Pit Bulls and American Bullies are "two distinct breeds" that should not be confused with one another.
The American Bully is a recently formed companion dog breed

-Wikipedia
Another reason that American Bullies get such a bad reputation is because of history.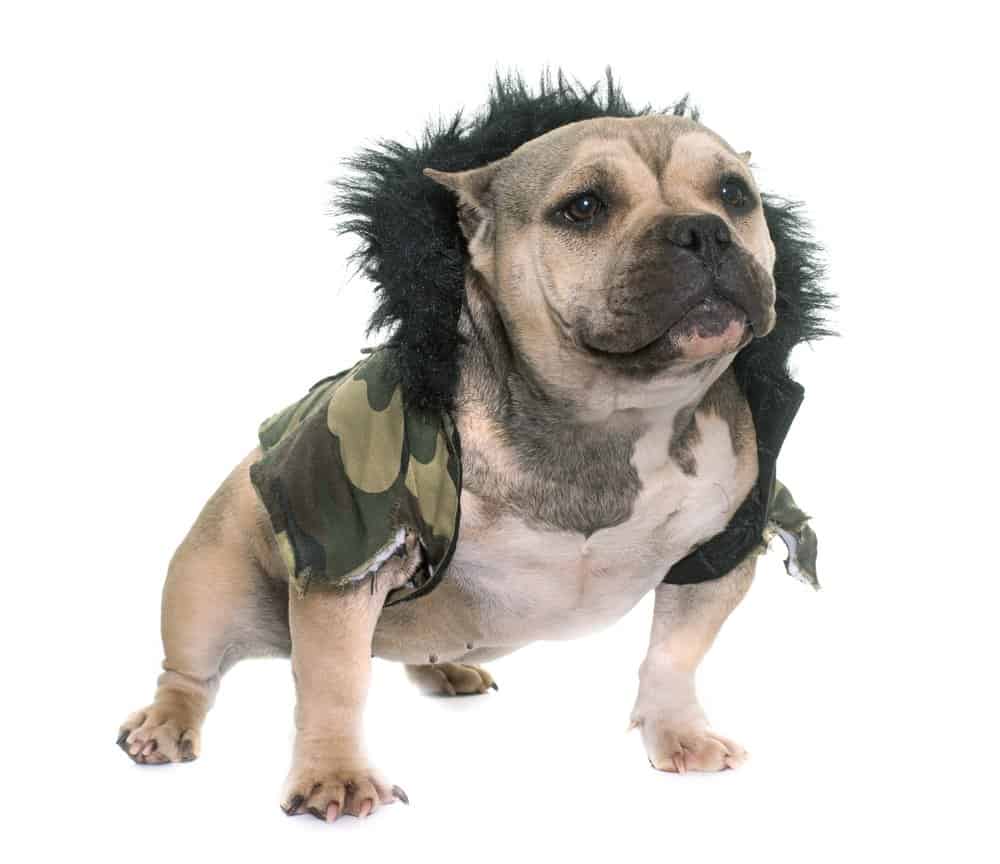 The American Bully was actually bred for human companionship, but many people confused them with dogs, like the Pit Bull and Bulldog, that were bred for fighting.
Dogs like these were brought to the United States in the 1800s and were often used as a working dog to help hunt down and catch feral pigs.
Unfortunately, their ability to snatch prey made them the perfect candidate for a horrible sport known as bull-baiting wherein the dog was set to attack the Bull.
In some cases, this sport was taken even one step further, and bull-baiting turned into bear-baiting.
The sheer strength of these dogs gave them a fearsome reputation and led people to develop stereotypes toward them being aggressive and ferocious.
And while the American Bully was never bred for this purpose, many people often confuse their look for that of the Pit Bull or Bulldog.
They are therefore feared by association.
Their reputation and stereotypes, however, could not be further from the truth.
Yes, the American Bully is extremely powerful and strong, and if taught to do so, there's no doubt that they probably could be vicious.
But the truth is that that American Bullies were carefully bred and evolved through selective breeding processes that led the breed to be loyal, devoted, and mild-tempered.
Their powerful strength, muscular build, large head, broad skulls, and chiseled jaws could lead some to fear the breed. The truth is that they are really gentle giants who just want a snuggle.
What Is The Temperament Of  The American Bully?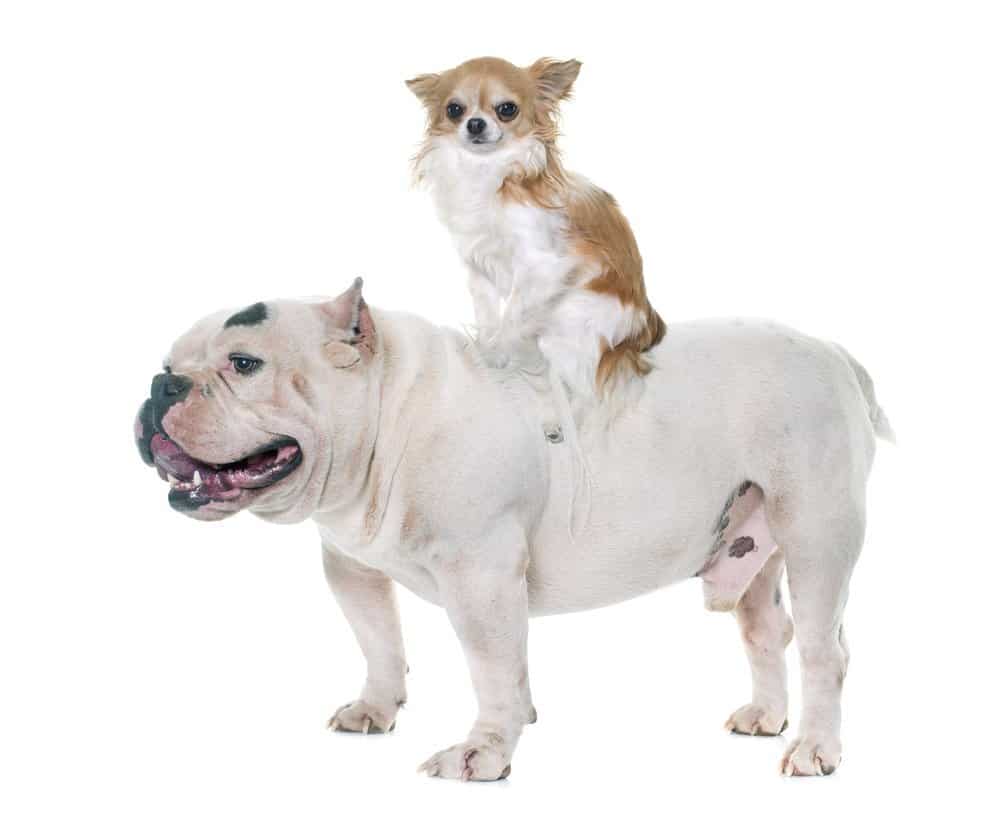 So if American Bullies aren't the angry tempered dogs that they get the reputation for, what is their temperament like?
The American bully has a temperament very similar to that of the English bulldog.
They are gentle, affectionate, and a big lap dog that doesn't know their actual size. They are loving, confident, loyal, and eager to please their owners.
With that being said, there are some things you should know before buying an American Bully.
Because Bullies are often seen as strong-willed, they do require an owner who is willing to take on the role of a pack leader.
American Bullies need plenty of exercises and require socialization at a young age towards people and other dogs.
With a strong leader for an owner, the American bully can be easily trained and will make a fearless, yet loving, guard dog for the home, and an excellent family companion.
Are There Any American Bully Attacks?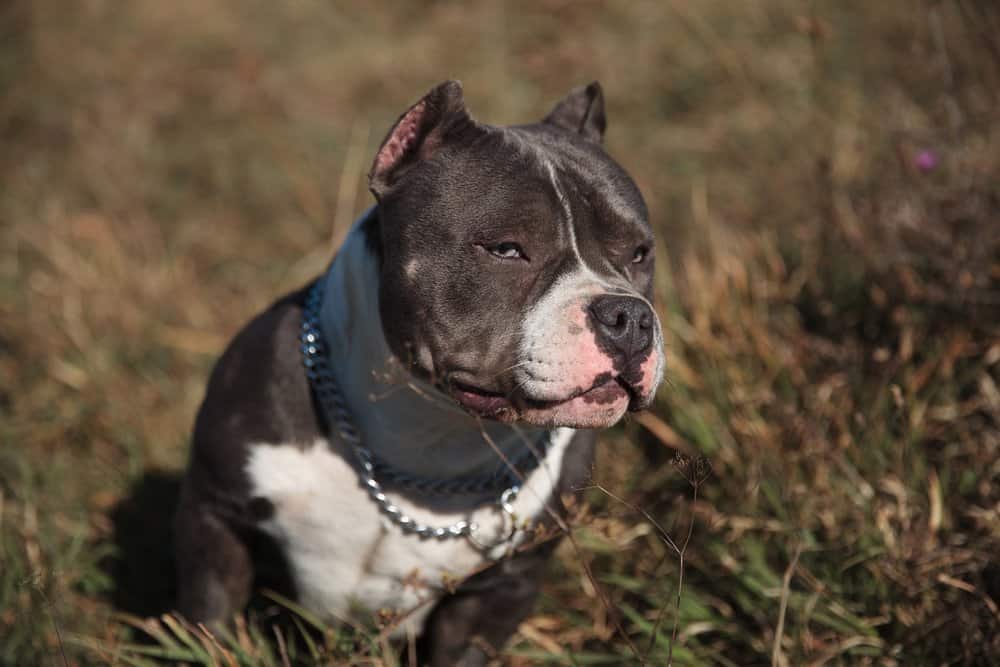 Yes. I would be lying to you if I said that an American bully has never in history attacked a human being.
With that being said, I will also be lying if I said there was never a recorded attack with other dogs.
Dogs are animals, and when provoked, they can attack – regardless of their breed. So yes, does an American bully have the ability to attack a human being?
Of course, they do. So do chihuahuas, golden retrievers, and french bulldogs.
But it is a rare occurrence, and often one that is strongly provoked through abuse, mistreatment, or upon the command of the owner.
American Bullies are also extremely protective of their family, so an attack may not be unwarranted if someone was trying to hurt a loved one.
So yes, American Bullies can attack, but attacks on people are extremely rare and occur only when provoked – as is true with the majority of dog attacks.
Having said that, American bullies are not always as good with other animals as they are with humans.
They do require socialization at an extremely young age if you wish them to be around other animals.
If not properly trained, it would not be uncommon for an American bully to attack or chase smaller animals like cats or squirrels that enter into the yard.
Also, American Bullies can be extremely dominant. As such, they may have a difficult time interacting with other dogs of the same sex.
With proper socialization, this can be overcome. In general, American bullies do the best when they are the only pet in the house and can be the center of all your attention and love.
Are American Bullies Good With Kids?
Absolutely! In fact, American Bullies are considered to be one of the best dog breeds for children.
Unlike some dog breeds, American Bullies have an extremely high pain tolerance and are extremely patient in temperament.
In return, they don't think much of a child pulling on their ears or yanking on their tails (an act that might irritate or upset different breeds).
In addition, American bullies are extremely protective, especially of their family members.
If there were ever a case where someone was trying to hurt your child, the American Bully would be the dog you would want around.
So to revert to our original question, "do American Bullies make good pets?", the answer is yes – but not for everyone.
American Bullies require owners that are willing to take the leader's role, and who have ample time for training, affection, and play.
If you can promise your bully all of these things, they will be one of the most loving, loyal, and affectionate pets you could ask for.
Related Questions:
How Much Exercises Do American Bullies Need?
As we mentioned earlier, American Bullies do require a great deal of exercise. As you can tell from their build, they are "fitness fanatics".
American Bullies love walking, running, playing, jumping, and pretty much any form of physical activity. When given the right amount of exercise, American Bullies make excellent pets.
They may not be the right choice for you if you do not have time for play. When not appropriately exercised, American Bullies can get bored quickly, and as we all know – boredom in dogs leads to destruction.
So before you commit to getting an American bully, make sure you have ample time to exercise them.
How Much Grooming Does An American Bully Require?
American Bullies don't require much grooming at all. Unlike a lot of longer furred dogs, American Bullies don't do much shedding.
As such, their fur doesn't take as much time to maintain – a bath and a brush here, and there will be more than enough to maintain an American Bully's coat.
Do American Bullies Drool A Lot?
This may seem like a strange question, but it's one that is a concern to many people. The answer is yes, American Bullies do drool.
They don't drool as much as some other bully breeds, like the English bully, but they do drool. So if you can't handle a little slobber, the American Bully might not be for you.