If it's information on dog breeds that you're looking for, you've come to the right place- welcome to our site!
Here, you can browse through in-depth dog breed profiles with information on dog care, grooming, training, and various dog breed characteristics.
With more than 100 unique dog breeds, dogs are the most diverse species of mammals on the planet.
From small dogs to large dogs and everything in between, there's a size, coat, and temperament to fit any future dog owner's wants and needs.
Our goal is to provide you with the best information on whatever breed of dog you're interested in learning about and help you make informed decisions about yourself and your future dog.
When it comes to our four-legged friends, it's never too late to learn as much about them as possible.

Well-rounded knowledge about different dog breeds can:
Help us to take care of a dog we already own
Prepare us for future pets
Give us an idea of what it would take to take care of different breeds
Let us know if we're treating our dogs correctly
Give you a sense of whether or not a particular breed is a good fit for your home and family.
Knowledge Makes for a Better Dog-Owning Experience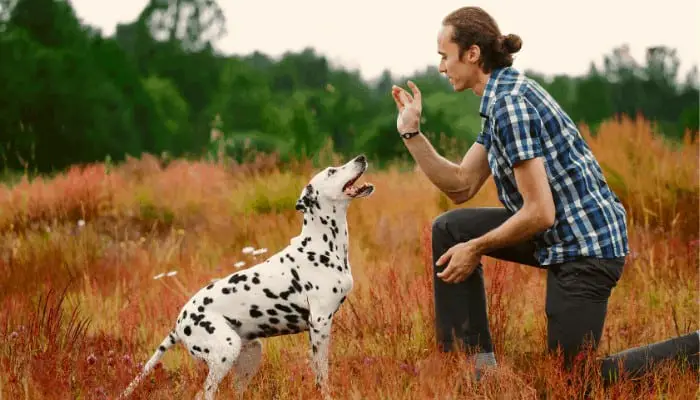 Owning a dog is a life-changing experience and a joy in several ways. However, as is true with every pet, being an owner is an expense and a responsibility.
Our site will help to guide you by expanding your knowledge about breeds you're interested in, giving you the facts before you make any decisions and before possibly making mistakes!
Health And Grooming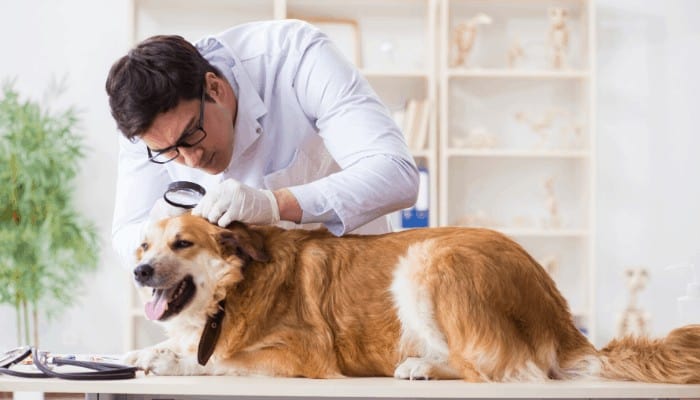 Different breeds require different approaches to ensure that the dog remains healthy.
Nowadays, dog health and grooming practices are standardized almost no matter where you go.
Different breeds have different needs (shaggier dogs need to be groomed more often).
Because the world has become so much smaller through technology, care for breeds has become standardized from place to place.
The same couldn't have been said until the past 50-100 years.
There was a time when different regions had to take various measures to take care of their dogs due to climate variance.
As time passed, with breeds being shuffled worldwide, health and grooming practices were geared more toward the breed rather than the location.
There are never enough tips and tricks available to keep track of to make sure an owner gives their pet the best shot at a long and healthy life.
Proper dog nutrition goes beyond what we're feeding the dogs, such as exercise, baths, and grooming.
All of these are important, and with each breed comes different variables.
We'll be covering the best ways to keep your dog healthy according to its breed on this site.
Dog Questions and Answers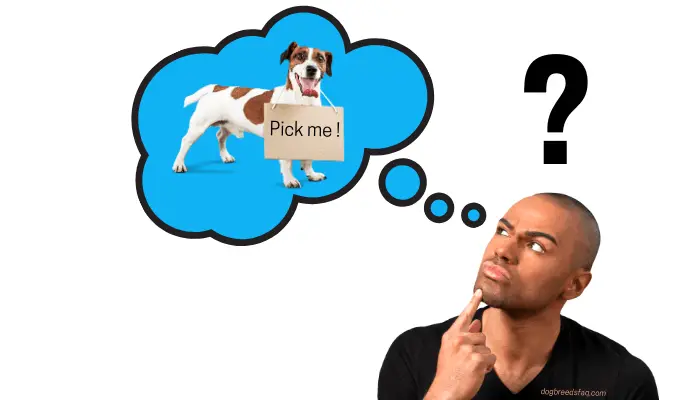 There is no such thing as a stupid question, which is especially true for different dog breeds.
For every question you ask about your dog, there's a reason you're asking.
Never be ashamed to ask any questions you have in mind.
Having the answers you need will be better for your dog and better for you.
Read what people are asking in our Dog Questions Page
Unique Dog Breeds You May Not Have Heard Of
There are unique dog breeds that are meant for extraordinary things.
Though some of these things might have eroded over time (bulldogs fighting bulls, for one example), there will be needs that must be met to satiate whatever the dog's bread-in instincts might be.
Some dog groups are more challenging to take care of than others, and some require daily attention to things that others don't.
One of our goals is to educate you about dog breeds so you don't wind up choosing a dog that you might not be able to handle.
The range of differences and what makes a breed unique are heavily judged by their appearance.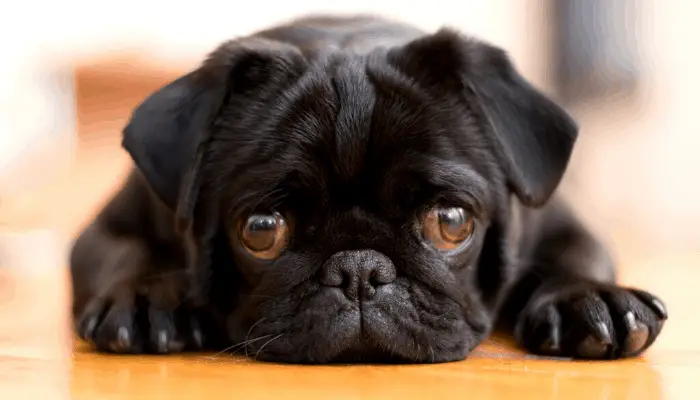 Some dogs are covered with long shaggy hair, such as the mop dogs, and others have distinct facial features such as the pug.
Some breeds can be mistaken for wild K9s, such as wolves or coyotes. Some of these breeds even behave similarly, less the wild instincts.
Knowing the differences between these breeds will help you have a good understanding of the nature and temperament of the dog.
Dog Breeds by Country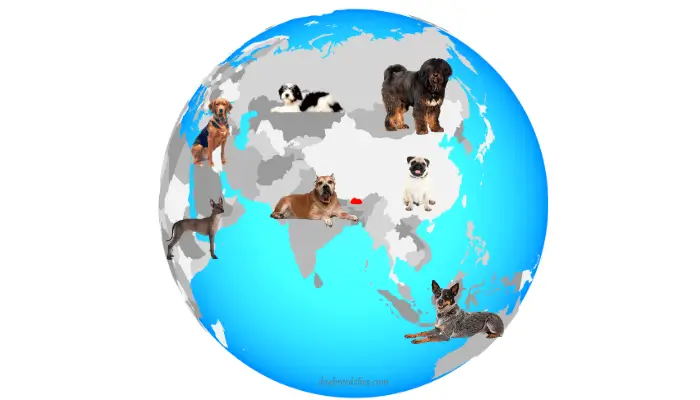 Man and K9s have sustained a mutually beneficial relationship for thousands of years.
Dogs have shared history with us and earned their reputation as "man's best friend" in several different ways.
Through service, loyalty, and love, the K9 has proven itself as a family member, a friend, a guardian, and a worker.
Dog breeds by country differ, though some might share similar features with other breeds a world apart.
However, many of the breeds created were done purposefully to accomplish specific tasks.
Have you ever wondered where your dog came from?
Do you wonder what type of dog would be a good fit for the climate of the country or area that you're living in?
Would you like to know what your breed of dog was intended for?
These questions and more can be answered when looking into dog breeds by their origin.
Dog Breeds Created for Different Reasons in Different Countries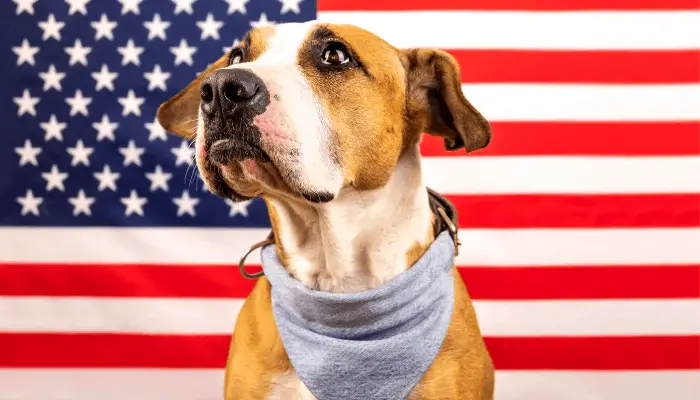 The majority of K9 breeds out there didn't happen by accident.
They were deliberately bread with other breeds once upon a time to add or subtract different characteristics into the dog.
Size, fur (type, thickness, and length), levels of energy, obedience, and attitude, are a few traits that would be considered when breeders concentrate on creating a new breed of dog.
Often, it was for specific purposes that were important to the country's culture the breeders called home.
Often, location dictated the requirements that the dog needed to thrive.
The List of Breeds Grow All the Time
Breeders worldwide are still working with different kinds of dogs, trying to develop k9s that will either fill a purpose or need or breed out perceived imperfections that some popular breeds might harbor. Often health-related issues.
In all, our love for dogs has only grown over time. Though technology and progress have removed many reasons people would own certain types of dogs, there's always going to have a place alongside humanity.
You'll find our informative articles on dogs by region in the links below.
Dog Breeds Pros and Cons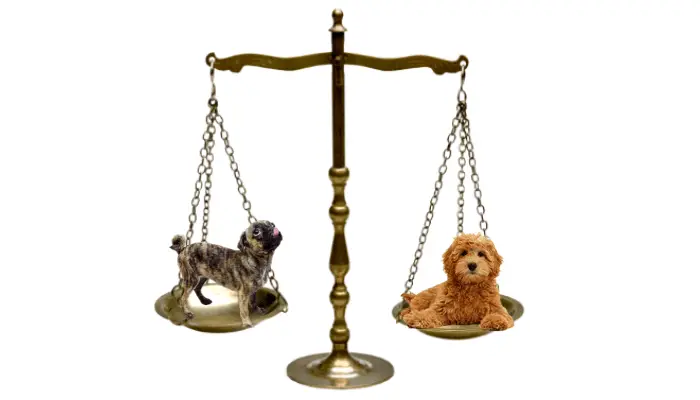 There are pros and cons to everything out there, and pets are no exception.
For every breed of k9, there are pros about the particular breed, but cons that might be good to know whether it's about your current dog or a breed of dog you're interested in purchasing one day.
Every breed has its own set of strengths and weaknesses that should be assessed before purchasing a dog.
A dog that is a good fit for one person or family might not be for a different person or family living under other circumstances.
Some common sense can save a lot of time when narrowing down the list of dog breeds that you'd like to have.
But having a well-rounded knowledge of the strengths and weaknesses of the dog breeds you're interested in can narrow your search to a winner!
Explore Our Site!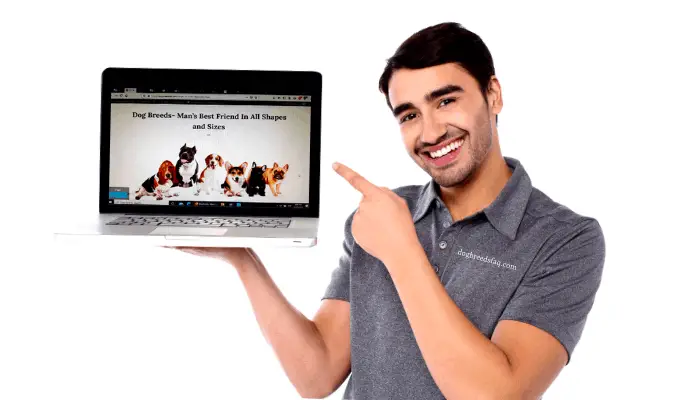 Walk with us through our passion for knowledge about our four-legged loved ones, and browse around the pages of this site.
We're a work in progress, continually adding new information about dogs and blogging them appropriately.
If you find the information here helpful, please feel free to share our articles via social media, and spread the word about us! We'd certainly appreciate it, and thank you for taking the time to check us out!
JUMP TO POPULAR ARTICLES BELOW: